Atlas Scientific
Regular price
Sale price
€24.95 EUR
Unit price
per
Sale
Sold out
Replacement Dissolved Oxygen Electrolyte Solution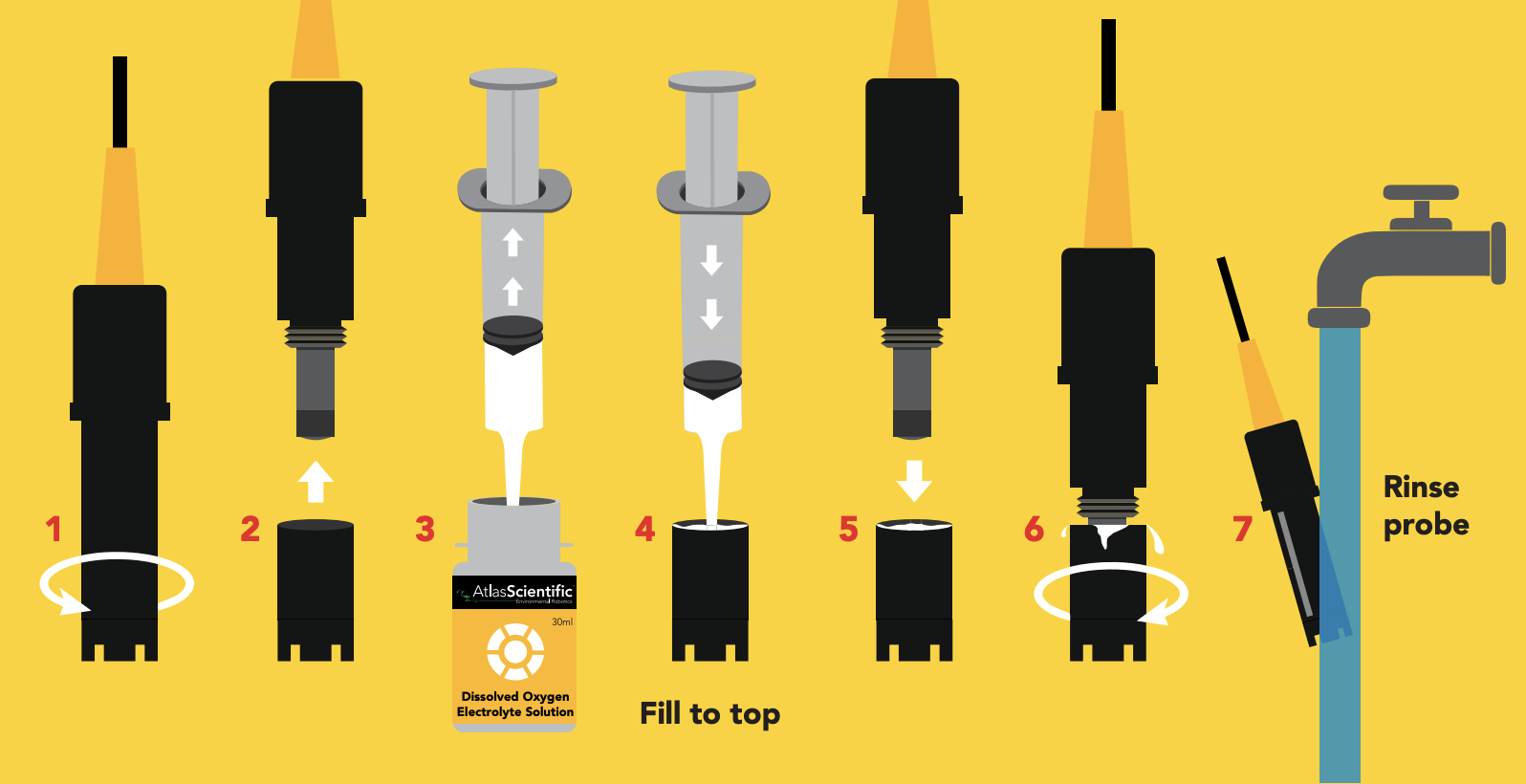 As a Dissolved Oxygen probe ages, its output signal starts to get weaker. Eventually, you will start to see that the readings are lower than normal. This usually means that it's time to replace the probes electrolyte solution. Where could you possibly find Dissolved Oxygen Probe Electrolyte Solution? My friend, look no further. This electrolyte solution will work for any galvanic D.O. probe regardless of brand or manufacturer.

• 50mL of Dissolved Oxygen Electrolyte Solution
• 3mL syringe included
This product is used to replace the electrolyte solution inside the dissolved oxygen probe. This solution can refill up to 25 dissolved oxygen probes.
It may happen that you want to return an order. Because the product does not suit you, maybe there is another reason why you would not want the order. Whatever the reason, you have the right to cancel your order up to 14 days after receipt without giving a reason.
After cancellation you have 14 days to return your product. You will then be credited 85% order amount excluding shipping. For more information click the following link: /pages/shipping-and-returns
The Replacement Dissolved Oxygen Electrolyte Solution comes with:
• 1x 50mL of Dissolved Oxygen Electrolyte Solution
• 1x 3mL syringe
View full details