Atlas Scientific
Regular price
Sale price
€24.95 EUR
Unit price
per
Sale
Sold out
The ADM3260 can output isolated power up to 150 mW and incorporates two bidirectional data channels. The two data channels have 4.7kΩ pull up resistor on both the isolated and
non-isolated lines.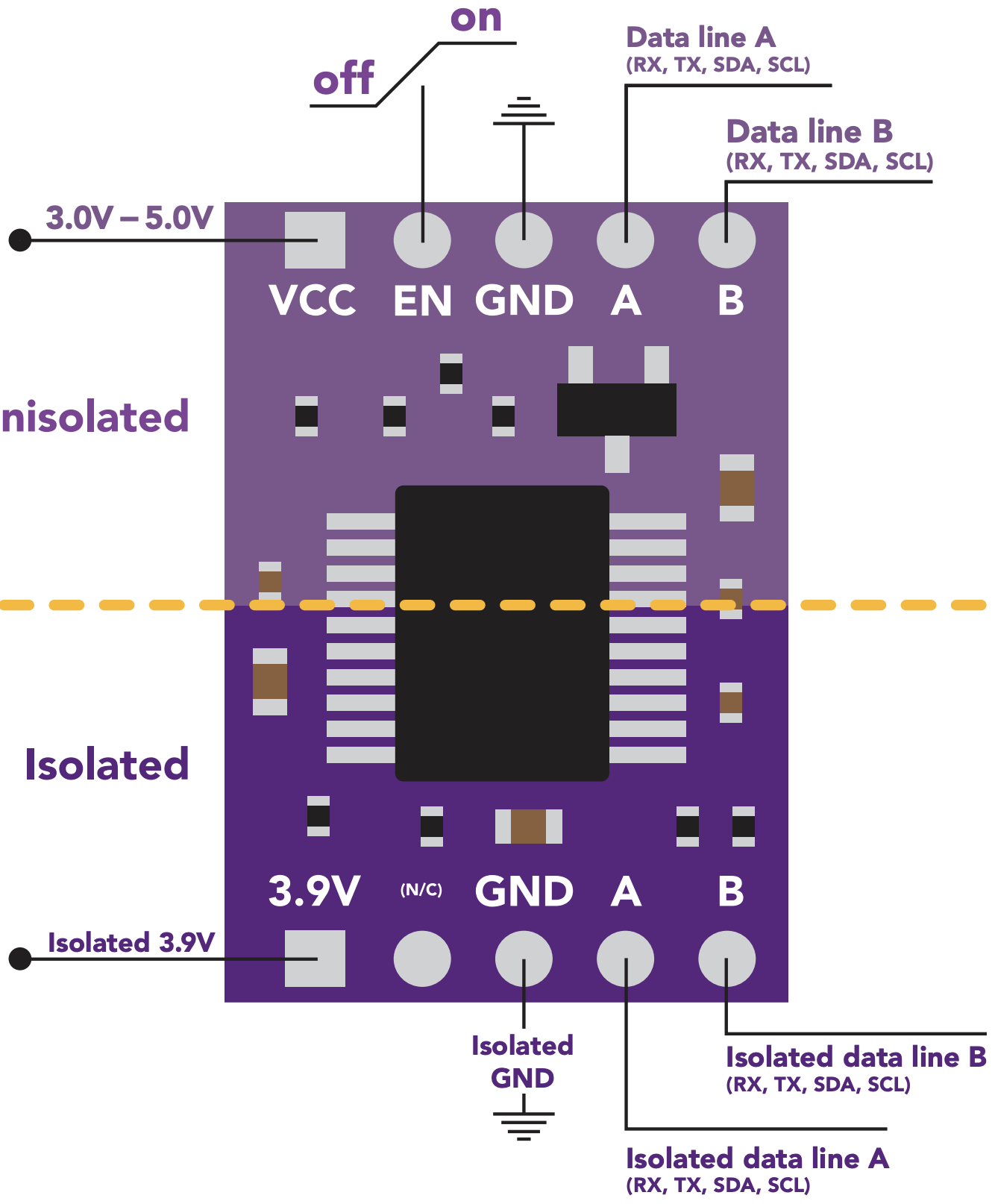 This technology works by using tiny transformers to induce the voltage across an air gap. PCB layout requires special attention for EMI/EMC and RF Control, having proper ground planes and keeping the capacitors as close to the chip as possible are crucial for proper performance.
Data input
UART, I2C and SMBus
Max data rate
1 MHz
Output voltage
3.9V ± .07
Voltage input
3.0V − 5.0V
Power saving
EN pin
Current consumption
5V – 15 mA
3.3V – 20 mA
Circuit dimensions
13.97mm x 20.16mm (0.55″ x 0.79″)
Weight
1.76 grams
It may happen that you want to return an order. Because the product does not suit you, maybe there is another reason why you would not want the order. Whatever the reason, you have the right to cancel your order up to 14 days after receipt without giving a reason.
After cancellation you have 14 days to return your product. You will then be credited 85% order amount excluding shipping. For more information click the following link: /pages/shipping-and-returns
This product includes 1 Basic EZO™ Inline Voltage Isolator.
View full details